There are so many reasons underlying people willing to sell their homes. The first example, when your child needs big funds to continue his education to a higher level. Secondly, one family member requires a fee for surgery or other intensive care. And third, you are planning on moving to a bigger new home but have no money to pay for the house or any other reasons. But the process of selling a house is not as easy as turning a palm. In order to quickly sell, sellers are required in understanding the tricks and strategies, including timing appropriate to market the house. However, that does not apply if you sell your house to us. Maybe you are wondering who buys houses in Dallas, Texas? You do not have to worry about it because we can help you to take care of everything. You just need to visit our website, apply for sell house and wait we will do a survey to your home to estimate the price of the house we can give to you.
Here is some great time to sell a house:
– Peak Season
From the perspective of the calendar, some experts recommend the ideal time to sell the house is the holiday season. In a country that has four seasons like Europe, spring is the best period that can generate faster sales and higher prices. But this condition certainly cannot be applied on Christmas and New Year, and school holidays. This is not a good time, considering that in those months spending is more focused on more crucial matters. While The Washington Post reveals the fact that homes sold will sell quickly when marketed in April to June. Demand for property increased in April as many companies gave bonuses in March. The bonus money is combined with the 13th salary earned at the beginning of the year. It also noted home sales are likely to peak in the mid-month of May.
– Thursday
Time magazine recommends that sellers advertise their homes offline or online on Thursdays. Logically, the home marketed on Thursday is ideal for buyers who want to take a weekend property. The Huffington Post analyzed sales data in Canada and found a new fact that May 1 was the right day to sell the house.
– Avoid Rainy Season
Selling houses in the rainy season is not recommended because the weather does not support often make the house look less attractive. Not to mention the puddles on the way to the location trigger a sense of laziness from prospective buyers to visit your home.
– Property Boom
The term property boom refers to conditions when there is a high increase in property investment activity. Usually followed by the economy of a country that is being excited, marked by the bustling of incoming investment as well as increasing community income. The real impact of this situation is the demand (demand) of residential houses that generally also soar. Opportunity is what you can use to sell the house for a high price.
To be more comfortable living at home, many people renovate according to taste. However, the renovation should be done carefully so as not to reduce its investment prospects. In addition to location factors, it turns out the interior in your home also has a share in determining the price of the house. Do not get just because of trivial things, your home just plummeted when about to be marketed. Actually what is affecting the sale price of the house?
– Origin Arrange Room
This applies to those who intend to sell the house fully furnished. You may think that buying lots of furniture can be a lucrative investment when the house is about to sell in the future. And not everyone has the same taste with you. Moreover, the furniture purchased today could lose its trend in the next ten years. For that before buying furniture try to note the functional side and always choose a timeless model. Before selling the house, it's good you fill the room with some touch of interior design. Like an art worthy display frame, some cushions and accessories that can maximize your home selling price.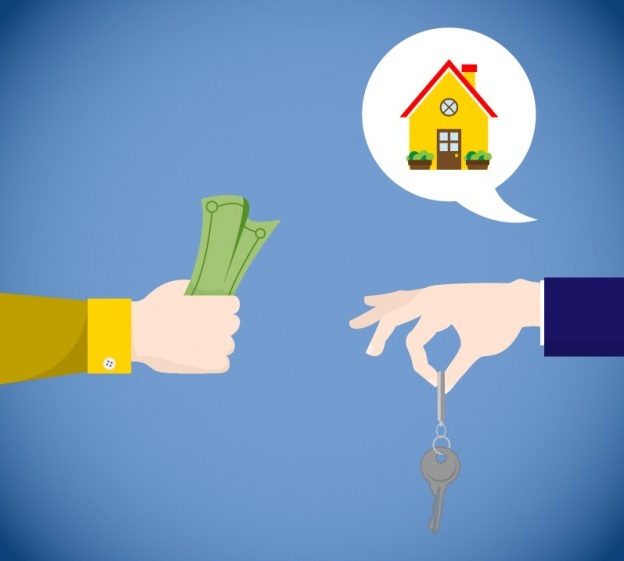 – Leaving a mess
When there are potential buyers who come to visit your house, they will imagine if the room is filled with their belongings. Do not let any clothes lie in the bedroom, or piles of paper and dust on your office desk. Also make sure the kitchen and bathroom are clean because it will greatly affect the prospective buyer's perception of the new house they will occupy.
– Be careful with your taste
Everyone may have different individual tastes and styles when designing his home. Likewise when your home is about to sell the house. The order of the family room that you design cool is not necessarily in accordance with the wishes of prospective buyers. The solution, if you still want to sell your home in time not too long, make a home plan and finishing a neutral. Striking colors and motifs may be in accordance with your personality, but not necessarily liked by everyone.
– Home view
The average house is equipped with a small garden in front of the house. This is also the first assessment that is not less important to be considered by prospective buyers. For that make sure the front view of your house always looks neat. You can even arrange a little grass in front of the house in order to increase the bargaining value of the house.
– Imagine the benefits before they happen
Some prospective sellers are too quick to guess the profit they will get. Generally, the failure of this investment occurs because before their property sold, they've spent some people and get a much bigger money back. This is a fatal mistake. Before getting an offer or deal from a buyer, avoid making big expenses. Ask an opinion from a property agent before issuing a renovation fund before selling the house.
– Selecting the wrong property broker
When it comes time to sell a house, you may need the services of a real estate broker. However, choose a credible agent to determine the final price. The trick is simple, try selecting agents who have specialists in an area. Generally, they will understand the market and have extensive connections to market your home.