Sometimes, quicksales is not easy, especially for you who are forced to sell your house. Many considerations arise when it sells the house that you have occupied for this. Sometimes, the many concerns that make the home you sell become difficult to buy someone. If you are experiencing such difficulties, you may need the services of Supercash For Houses who will be getting your home ready to sell. In today's world, many considerations have been made to sell their homes. Considerations usually include who will buy the house, whether the buyer will take care of the house well, to what type of house is now much sought after.
The development of the era does make a lot of changes in some aspects of life. Especially about the shape of the house. Many people who live in this age want a house that has the characteristics like below; you can see it and find if your house has these characteristics:
1. Simple
Living in an era that provides many conveniences would make generation in this period want everything simple. Especially for their home. Homes that have a simple shape will make things more practical. They will be easier to clean the house and take care of it. Today, many people who do not want to own a big home because they think the house with a large size will make them trouble and trouble when it will clean and manage it. Many people want to have a home that is not too big but comfortable to occupy. Also, many people who want to have a house that has a convenient design and not too fancy. All of these things certainly affect their needs and how they manage the contents of their homes.
2. Near Public Transportation
Now, many people who do not want to be bothered to drive their private vehicles because they think it is very inconvenient. They should be stuck in a traffic jam and think about where their car will be parked. So, many people choose to ride public transport as transportation from one place to another. For that reason, they will select a house close to public transport so they can reach the public transport very easily and quickly. The location of the house which is located close to public transportation will facilitate all the movements of the owner of the house. They will easily reach the destination location with a fast time. The location close to public transportation also makes them not have to bother thinking about where their vehicles will be parked if they are at home.
3. Multifunctional
With the size of a house that is not too big, many people who fill their homes with multifunctional furniture. This furniture has many types that can be selected, ranging from tables that can also serve as a chair or television that can be placed on the wall so as not to spend a lot of space in their room. With multifunctional furniture, they will also feel helpful because everything will be practical and they can do in minutes or even seconds. With multifunctional furniture, they also will not buy a lot of furniture that will fill the contents of the house. They can get all their needs just by buying some furniture that will not spend much space in their homes.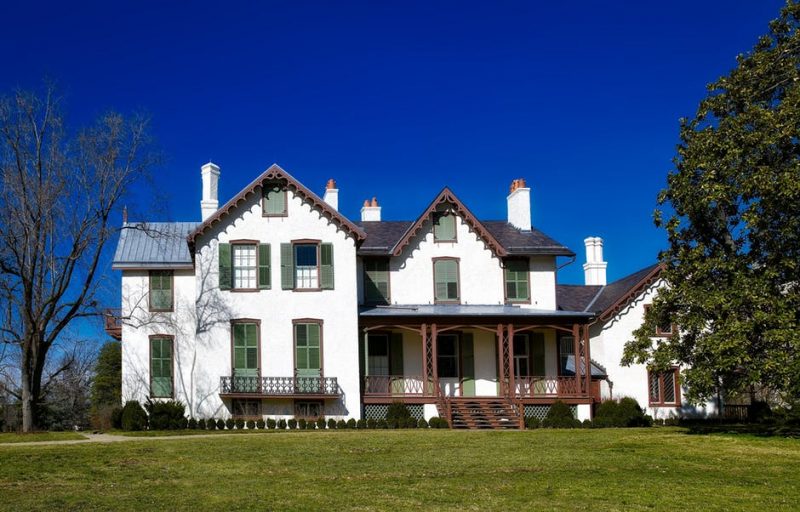 4. Have Internet Access
Now, no one can live without the internet; they will usually do anything to get good internet access. Many of them choose to use wifi in their homes to get the required internet access. The Internet is a part of people's lives. Many things can be obtained and done by using the internet. Starting from finding information, doing all the work and communicating with people closest to them. Good internet access makes it easy for everything they do. They will need internet access anywhere and anytime, even at home. The house is a part that should not be left behind internet access. Homes that have good internet access will usually make the owner feel at home.
5. Have a suitable price
The generation that lives in the present day usually wants a house that has a price that suits what they want. It is because they usually do not have the money with a huge amount. For that, the price of a house that is not too expensive will usually attract many people. The price is not too high and the house is not too big and includes a simple is a right mix for the generation in this era.
If you are going to sell a house and want to sell it quickly, you can see all the above features. Does your house have these characteristics, if yes, then you will easily sell your house? Because all these traits are usually liked and needed by people in the present.
However, if you still find it difficult to sell your house, you can use the services of property agents who can buy your house easily and in quick time. For those of you who need money in fast time, using a property agent is the best option to sell your house and earn money immediately. To select a property agent, you should not choose it indiscriminately. The number of property agents that exist makes you must be more careful in determining the choice. Be careful to decide on which property agent should do to get the best property agent you can meet.
However, if you have all the features above, usually your house will be sold in the not too long. This is because many people are looking for a house with these characteristics. Homes that have all these features will usually give many advantages to a buyer and make a lot of people looking for the house. So, if you have all those features in your house, do not hesitate to give the right price to make you feel fortunate and have no loss selling the home. You would want to profit from the sale of the house, right? So, try to sell it at a price appropriate to the condition of the house and all the facilities that exist in the house.
But, if your house has facilities that are not too good and tend to bad, you can use the services of property agents to buy your home immediately. Because they will usually buy a house under any circumstances at an appropriate price. To the circumstances and facilities of the house. Try to keep looking for a property agent that suits your needs if you want to earn money as quickly as possible because it needs the money.