Home is so precious to its owner. However, there will be some reasons why you must do homesell. Believe it or not, getting your home ready to sell cannot be any easier than you think. Unfortunately, not all people know how to resell their home at high resale value. Just like selling any kind of property, you have to make a decision to sell the home, even more, if cash or the amount of money you should get within a short time.
It can be frustrating to sell your home, especially if you have tried to sell it but get no prospective buyer at all. Maybe you are in need of funds as soon as possible or want to move to a new house soon. This can lead to the common question "why is my house so hard to sell?". There may be several reasons for this.
In some cases, maybe the current property market conditions are being a bit sluggish. Although under these circumstances it is not uncommon for six months to a full year of your home to be unsold as well. Are you sure that you have chosen a good property market? You even sell the house at the right time. There may be several reasons why it's so hard to sell a house that looks to have a high selling price.
1. Your house is not in a ready condition
Cleaning the contents of the house as a whole is a small thing that is often forgotten. Most homes are sold under what conditions. In addition, check whether there is any remaining leak or there is still a damaged part of the house.
Immediately fix the entire damage and replace the entire tap that is not feasible. Check back the functions of your house's doors and windows. All those little things can make a big difference in your prospective home buyer's decision. Moreover, the required cost is also not large. So do you still intend to leave the house to be sold with the condition as it is? Remember the little things are the key when you want big things to happen.
2. Your home price is too high
Buyers will pay your home based on market value only. The buyer has absolutely no emotional attachment to the house, just like you have. To get a fair market value you can see and compare the value of existing homes in your area via the internet.
If you are still unsure of the value of your home, please contact local property agents who are trusted and located in your area. Input from a property agent will greatly help you to quickly sell the house. Never lose money to use an agent, as long as they can make sure your house is sold at the right price. Generally speaking, just because you want to keep your home value, it doesn't mean you offer too high price. However, the selling price must be reasonable or make a sense on the other words. That's why you need to gather as much information as possible about today's home selling price, especially if you are going to sell the home without involving a professional agent. There are so many homes selling agents who have worked for a long time and have helped people got to succeed in selling their home at the expected price.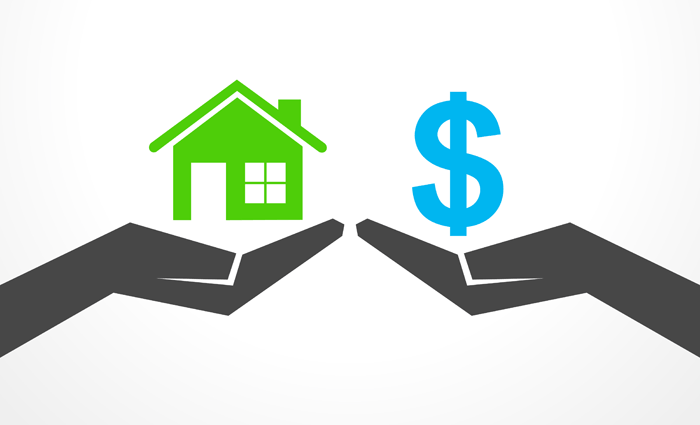 3. Not maximizing your home market
Of the many ways to market a home, there is now a more effective and efficient way. How to register your home through the online property site. If these three reasons prevent you from getting the right buyer where the selling price might be as you expected it would be better to choose to work with a trusted home sales agent. This may cost you some money, but you will be closer to the expected result.
4. Not hiring the right real estate agent
This could be another reason behind your fail in creating money from home selling. On the off chance that you've attempted your hardest to make your home respectable, and feel that you have advertised it to the best of your capacity, the issue may not be you. It might be your land operator. On the off chance that you feel just as your specialist isn't conveying the outcomes you're seeking after, don't hesitate to stop for a moment to talk with them to tell them about your worries. It might be an ideal opportunity to locate another land specialist after your underlying assertion has finished. When it comes to selecting agent of real estate, make sure you consider some important things, from experience, track record, knowledge, customer service, communication, to negotiation skill. Those factors play the important role in boosting your odds of getting multiple prospective buyers and sell the home immediately. When you can sell the home, you will be able to get the amounts of money as you require.
Try to not make such these mistakes whenever you plan to deal with home selling. So, why don't you try to find out the property service provider that can buy your home quickly? You will be able to sell your home fast and are able to solve the financial issues you are facing. It doesn't matter to move to smaller home, right?
For your information, a good real estate agent has a sound marketing strategy and can help you sell your property. Start a research to find out the most qualified agent before you decide to go to a certain market to sell your home. Instead of letting the home languish on the market, individuals make the decision to take time and narrowing down their option. Which agent will you then choose from? Do you have the interest in considering local property agent? Just ensure you already know how to hire the right agent since home selling is a big and even hard decision to make ever. What have you done to increase the chance of getting your home sold? Everything related to home selling is something you can learn with the right real estate agent. Find the local home buyer very easily with our professional!