How Can I Sell My House Fast in DFW?
It might not be the home-buying season, but there are several options for selling your house fast. It is essential to set the right price and make an excellent first impression of your home.
Below are specific tips to help you sell your house quickly:
Price it correctly from the start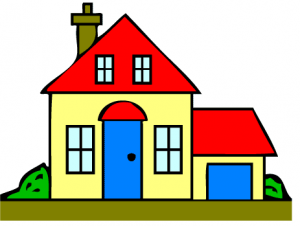 It is essential to set the right price from the beginning of the sale. Many people put a higher price and then lower it later if their house doesn't get sold. But the results can be the opposite. It may get sold at a much lower rate. If the price of your house is too high, realtors and potential buyers stay away, assuming that you aren't interested in selling the home or negotiating.
Enhance your house's curb appeal
This means if you wish to sell your house for cash, improve the curb appeal of your house. Ass new planting flowers, sod, replace the mailbox or add paint to make your home more appealing. When a buyer drives into your house, he can figure out about your house's condition and then decide on purchasing it or not.
Update the exteriors and interiors
Update landscaping, repaint the rooms, and add new fixtures are all affordable and easy ways of giving your house a makeover. Look up at the current market conditions and improve your home accordingly.
Clean, declutter and depersonalize
A clean house will indeed sell faster if it's listed on the MLS. When there are lesser things in your house, the more spacious it will look. So if possible, remove excess furniture and knickknacks. Besides, you must also remove religious items, family photos, and political posters, allowing potential buyers to envision their family and not yours. And, you can always hire a cleaning service for deep cleaning of the interiors. However, none of this matters if your selling to a real estate investor.
Make your house easy to show.
If you are wondering how to sell a house fast in a slow market, one thing you can surely do is making your house more available for people to visit. Set up flexible timings and be prepared for the visitors to see your house on weekends, during the day, or even during late evenings. Also, leave the premises if your potential buyers want to have some privacy and discuss the house's pros and cons without feeling interrupted.
List your house on major web portals.
Selling a house without a realtor isn't very overwhelming if the house is listed on major selling portals. Reputed and famous online portals will allow your house to be shown to innumerable people who might be interested in purchasing new homes without any fuss. Online portals reach many people without you having to put much effort into getting the sale done.
Make sure that the listing is perfectly detailed.
Many home buyers look online and browse the internet for buying the house of their dreams. Thus, it would help if you showed your house's considerable detail so that the potential buyers get impressed by seeing the few photos.
How Long Does it Take to Sell a House in Dallas-Fort Worth?
How fast you sell your house depends on a few things, mainly whether you want to sell to a cash home buyer in Dallas, TX, or have a real estate agent list on the market. If your real estate broker chooses to list on the MLS, the truth is that it can take a while to sell. Pto carries the cost of your property for months to be safe.
Legal Considerations
The legal considerations that come with selling a home can make a difference, as well. These include points like:
getting contracts ready
allowing the deed and title for your property to be transferred
and even ensuring that a buyer can afford your home.
You must prepare to put some work into this process.
Time Considerations
t could take a month for you to sell your home. However, in most cases, this will take much longer. That period might be even longer depending on how much money your home is worth and if the DFW real estate market is one that is hard to get into or not in much demand.
Tips to Sell Your House Faster
If anything, here are a few tips to sell your home quicker:
The price of your home will undoubtedly make a difference. Selling your home for the right price can be tricky. It takes more time for a home to sell if it is worth more because the process of getting the money ready to pay for the house will be a little more extensive and complicated.
The number of offers that you get for your home can also make a difference. You might take a little longer if you have plenty of offers simply because you'll have to look around and see which deals are the best for you.
Your location could directly influence the timing. Your home will have a better demand and therefore take less time to sell if it is in a desirable spot. A space with things like schools, parks, and business spaces that is easy to get will certainly be appealing.
The condition of your property will play a role in timing as well. It could be more comfortable for a home to sell when it is in the best possible property with everything on the inside working right.
The process of selling it will undoubtedly be more straightforward by leveraging a cash home buyer that buys houses in any condition. You can close faster and get cash in hand. Learn more about how Super Cash For Houses can buy your home today.
Sell Your Home the Easy Way
Are you wondering how to sell my house fast in Dallas, TX? Selling your home is not as easy as it might seem. But do not worry; you are in the right place. Selling a house has never been this fast. The internet has made it simple to get cash offers for your property. You only need to fill an online form, and a Dallas Cash Home Buyer from Super Cash For Houses will follow up with an offer. You will get instant feedback, and everything is set in motion.
Why Sell To a Dallas Cash For Houses Company
Fast transaction: there is no denying that selling your home for cash is more rapid than using a realtor. If everything is right, you will only need 7-10 days to close on your property.
Minimized cost: You will sell your house as-is—no worries about a realtor or repair fees. By cutting out the real estate broker fees, you will save thousands. Traditional ways of selling homes involve paying closing costs.
Fair Prices: not only will you cash for your house fast, but you will also receive a fair amount. Dallas cash house buyers like Super Cash For Houses offer competitive bids.
Evade foreclosure: the situation of being unable to pay your mortgage is a reality that catches up with many people. If you want to avoid the nightmare of foreclosure, you might need to sell your home fast. Working with an all-cash real estate investor makes this easy.
Hassle-free: the only thing you have to do is fill out the online form. Somebody will follow up with you to provide an ALL Cash offer!
Take Advantage of Cash Offers
Sell your Dallas home faster and for more. It is never this easy, and you should be taking advantage of this chance today. There are certain times in a year when the properties sell pretty fast. But what if you are past the peak time and still want to sell the house fast? There are a few things you will want to keep in mind to ensure a speedy sale. Not only will you need to put the right price tag on your house, but you will also want to make sure it creates a perfect first impression.
Consider These Small Updates
But these things are only useful when the potential buyer pays a visit to your property. Here are some of the fastest ways to sell your house even when it is offseason.
Better the curb appeal
How your house appears from the street could be pretty crucial in effecting the speedy sale. So get it right before putting it up for sale. Add new colorful flowers, paint the house, get the new grass turfs, and even replace your old mailbox. The first impression will create a definite opinion in the minds of potential buyers.
Enhance the exterior and interiors
No one will be interested in buying the old, worn-out house. Selling will become all the more difficult during off-peak season. If you are looking for a quick sale of the home, you will need to update the exteriors. It doesn't cost a lot to upgrade the landscape and install the new fixtures. But it will enhance the chances of the speedy sale.
Clean and remove clutter.
Make the place look tidy. Buyers will want to buy a clean house. Also, remove everything that is not needed. The fewer the items in the house, the larger space will appear. Remove all the unwanted furniture items as well. You will also want to depersonalize your house. The house must look neutral. If your home speaks loudly of your personal preferences that do not align with that of the buyers, chances of fast sale will be slim. Remove everything unique to you, including the family photos.
Be available at all times
When your house is up for sale, you can get visitors even a little early in the morning. Be ready for such things. Make your home easy to show to prospective buyers.
Pricing Your Home To Sell Quickly
The most crucial factor for a quick house sale is the price. Needless to say, if you overprice it, you will not be able to sell it very fast. In the real estate business, most of the realtors start undervaluing your property after 30 days. Why? Within two-three weeks, it will lose its freshness and appeal. Therefore, the demand of the house drops. However, a suitable property with fair pricing following the current economic trend is essential to selling your home fast.
Price it right from the very beginning
Some sellers believe that putting a high price tag on the house, in the beginning, is acceptable. They think it is an excellent strategy to lower the price only as a fail-safe when the house doesn't sell. But practically speaking, it is a wrong move. If you want to sell your home in a quick time, keep the right price from the start. The 30 days from the day of listing will be most crucial for the sale of your property. If the price is too high, not only will the buyers be discouraged but also the real estate agents.
How you should price your home
The first and foremost thing is to abandon your point of view about your house. Buyers are not at all concerned about the price you paid to build it, your sentiments attached to it, or how much you need to pay for your next house.
Expert Real Estate Appraisal
Buyers and real estate agents will rate the price of your home according to its location, condition, present market value in accordance with the economic landscape. They will compare comparable houses and derive an analysis.  Your market analysis should also include prices of recently sold homes and similar houses in your neighborhood, on the market homes, and off-market homes. It would help if you thought of this as a business and not be too attached to negotiate correctly. It's a good idea to hand the dealing over to your real estate consultant or agent.
Invite Real Estate Agents To an Open House
If you don't have any cash home buyers, the next step is to invite real estate agents for a brokers' open house. You can introduce your home to agents and see if they have buyers for you. These agents are well aware of market trends, costing, and profit margin. Few agencies have good years of experience in this trade; you can take their services for better insight.