So, How Can I Sell My House Fast?
It might not be the home buying season, but there are several options for selling your house fast. To attract the potential buyers, it is essential to set the right price and make a good first impression about your house.
Below are certain tips to help you sell your house quickly:
Price it correctly from the start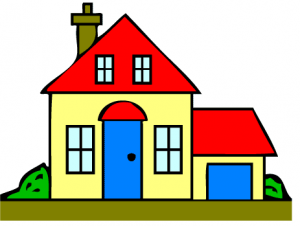 It is essential to set the right price from the beginning of the sale. Many people set a higher price and then lower it later if their house doesn't get sold. But the results can be completely opposite.
It may get sold at a much lower rate. If the price of your house is too high, realtors and potential buyers stay away assuming that you aren't interested in selling the house or negotiating.
Enhance your house's curb appeal
This means if you wish to sell your house for cash, improve the curb appeal of your house. Ass new planting flowers, sod, replace the mailbox or add paint to make your house more appealing.
When a buyer drives into your house, he can figure out about your house's condition and then decide on purchasing it or not.
Update the exteriors and interiors
Update landscaping, repaint the rooms and add new fixtures are all affordable and easy ways of giving your house a makeover. Look up at the current market conditions and improve your house accordingly.
Clean, declutter and depersonalize
It is true that a clean house will sell faster if it's listed on the MLS. When there are lesser things in your house, the more spacious it will look. So if possible, remove excess furniture and knickknacks. Besides, you must also remove religious items, family photos, and political posters, allowing potential buyers to envision their family and not yours. And, you can always hire cleaning service for a deep cleaning of the interiors. However, none of this matters if your selling to a real estate investor.
Make your house easy to show
If you are wondering how to sell a house fast in a slow market, one thing you can surely do is making your house more available for people to visit. Set up flexible timings and be prepared for the visitors to see your house on weekends, during the day or even during late evenings. Also, leave the premises if your potential buyers want to have some privacy and discuss the house's pros and cons without feeling interrupted.
List your house on major web portals
Selling a house without a realtor isn't very overwhelming if the house is listed on major selling portals. Reputed and famous online portals will allow your house to be shown to innumerable people who might be interested in purchasing new houses without any fuss. Online portals reach a wide number of people without you having to put much effort into getting the sale done.
Make sure that the listing is perfectly detailed.
Many home buyers look online and browse the internet for buying the house of their dreams. Thus, it is important for you to show your house's major detail to be demonstrated clearly so that the potential buyers get impressed by seeing the few photos.