Having a house that is slightly old age is a problem itself if you want to fastsell it. Many of the problems that struck such as the roof is often leaked or the floor has been cracked. However, there is best way to sell your house. Now, you can ask for help from a home sales agent that will help you to sell your house in any condition. Super Cash for Houses is one of the home sales agents who can sell your house under any circumstances and with any home age.
Homes that already have a very old age does make the owner sell the house, but how to sell the house? Do you want to get a very low price from the sale of the house? There are several ways you can sell your house if the house is a little old. This way you can do to get the sales price of the house you expect or not too low.
• Calculate Selling Value
Calculate the sale value here is you must know the benefits of the house. Is there still good furniture and decent use that will you sell with the house or not. Good furniture is usually a good selling point for your home. Buyers will think that they no longer need to buy the goods because it is already in the house.
On the other hand, you should also check whether there is a leaking roof, a cracked floor or a fading paint on the wall. If this happens, you should do a little renovation to make your house look more attractive and have a high selling value. The buyer usually thinks of the renovation of the house and the cost, because this is usually the price of your house will be very low and you also can not set a slightly higher price.
• Remodeling If It Is Possible
Old houses usually have parts that no longer can be done for renovation. However, it's good you to check it first. So, you can see if the house can be renovated or not. If it can still be renovated, it will be very good for you because you can sell it for a slightly higher price.
To do the renovation, you also have to be smart to choose products of building materials that are in accordance with the needs of your home. You can choose products that have a high price but provide good quality. Do not be tempted by the cheap price but do not have the quality that you can use in the long term. If the product you use has good quality, then you do not need to help the product in a temporary period, your home buyer will also have no trouble to replace the product every month or year.
• Use the Best Way
There are many ways you can sell your house, but some of these ways you can not use to sell homes that have an old age. You can review all the incoming bids after one week. This is good for you to know who is the right home buyer who will buy your house. If you do not need money in the right time-frame, then you can wait longer to get the ideal buyer. However, if you need the money in close proximity, you can contact the property agent to help you find the ideal buyer and can buy your house for the price you have set. To select a property agent you cannot choose it in a haphazard way. You have to choose it by doing a long research to get a property agent that suits your wants and needs.
Look for a property agent who can sell your house under any circumstances. Home conditions are the most important thing to be seen by potential buyers. A good property sales agent will help you to sell your home whatever the conditions are. They understand that selling a house is not an easy thing, for that they are here to provide the best service for you.
• Selling To People Nearby
It would not hurt you to try to sell your house to your friends or relatives who are looking for a home. By selling to them, you do not have to cover all the flaws in your house. You can tell them the truth about the house you are going to sell. If possible, you can renovate before selling it. That way, you can set a price that suits your home conditions.
The problem of fixing the price, if you sell your house to someone closest to you, you would have no difficulty to fix the price of the house. This is because you will definitely get a good deal if it sells to them. If they do not want to buy it, you also will not feel very disappointed. This is because you know their reason and understand it.
All the way you can do to sell your house that has a slightly older age. Selling a house that has old age is not an easy thing, but you can try it and who knows if your house will be sold at a very maximum price and in accordance with the amount you set. You never know if you do not try it, right?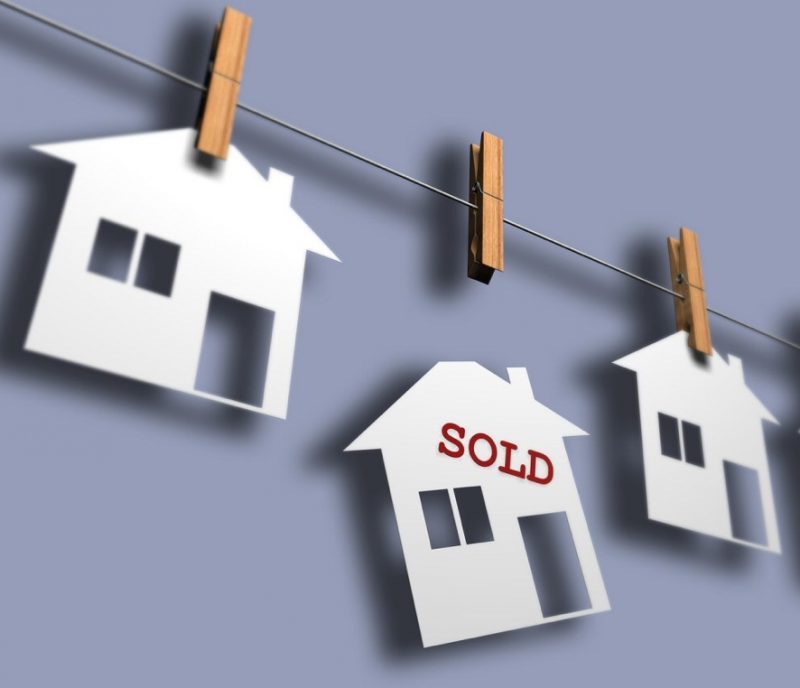 Using a property sales agent can also be one way you can do it. They can help you to sell your house no matter what. They will understand that you do not have the time to take care of all the necessities of home sales but want your house to be sold out soon. So, using their services is also not a mistake, but as a way that you can get the price of home sales in accordance with what you set.
However, you must choose a home sales agent that suits your needs and who can really help you overcome the problems in selling your home. Do some in-depth research before selecting a property agent that can sell your house. Do not choose a property agent in vain because it will only harm you financially. You do not want to lose money because of the sale of your house, right?
Good property agents can certainly help you find potential buyers who can buy your home for a set price. They can help you to get a price that matches the wishes and value of your home. So if you find it difficult to not sell your house, property agents can be the right choice.