Fort Worth is one of the fastest growing cities in Texas, making it hard for anyone to purchase a house in this area or decide on the best time for purchasing it. The prices are increasing inevitably, homeowners are aware of the market situation when they decide to sell. Moreover, the increase in job opportunities and international investors has resulted in population expansion as well as an increase in home prices. Do you know that homeowners can sell house fast Fort Worth and get the best prices for your home? How? You can visit Super Cash For Houses website and get more information that you need. After you sell your house on Super Cash For Houses, you can buy your dream house. The following tips will help you get the best house if you want a house in the city.
• Do a Research before Buying a Home
Whether you are purchasing a family home or rental property, you need to do your job properly before settling on any home. Your research should entail the kind of investment you want to buy, the best neighborhood, and how much you are willing to spend. If it is a rental property, you should consider the average rent in the area in comparison to the return on investment you are willing to make.
There are several neighborhoods in Fort Worth. All of them differ when it comes to pricing. If you were searching for an area with several schools, then TCU would be the best option. The colleges have provided a lot of real estate stability in the area, and it keeps improving. If you want a neighborhood with more history, the Fairmount is the best neighborhood in Fort Worth. Each neighborhood has its share of advantages and you can only settle for the one that suits you most after a thorough research.
• Have a Working Plan Before Decided
Once you do your preparation on the best place and the type of home you want, you should make a plan on how to acquire the property. With many attractive homes, it is easy to get distracted from your initial plan. Make sure you write down your plans and goals and go through them regularly to ensure you do not stray from them. For instance, if you want a single family home, write that down to avoid desiring a home with a garden and maybe a swimming pool, which apparently costs more than the initially planned home.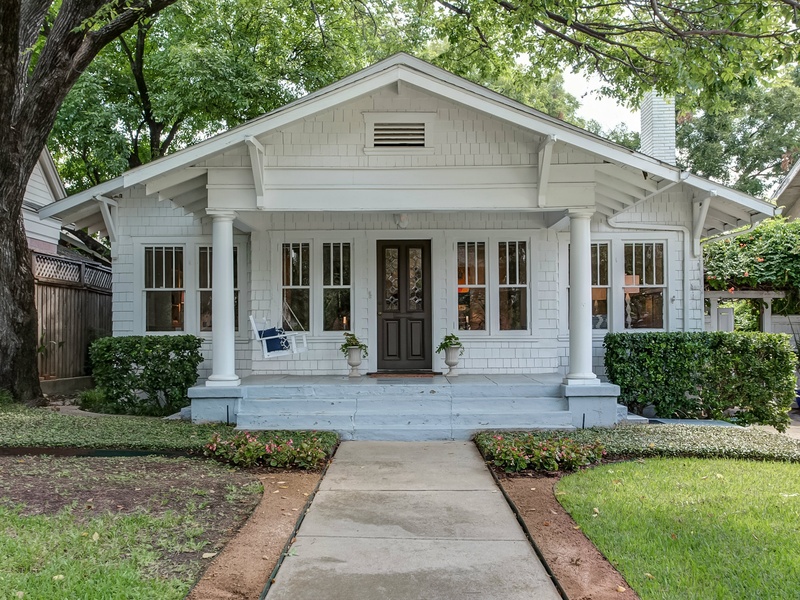 • Arrange For Payments
Before you start home shopping in your preferred neighborhood in Fort Worth, arrange how you are going to pay for your newly acquired property. Talk to your bank and get some advice on the kind of home you can afford. While getting financing for a new home, you should be wary of interest rate growth. It is possible that the interest rate is affordable right now, but that can change in future. Go for a mortgage that is low enough so that will not drain your monthly profits.
• Start Home Hunting
This is the most exciting yet tiring part of home buying. Do not make a timing mistake, you might think a particular season will lead to a decrease in prices, but even in winter, homes in Texas are still in demand. You need to check out several homes that meet your specifications in making the comparisons. While you can use some real estate websites and property listing sites, it is also important that you check each property personally. You can also take advantage of real estate agents in case you fail to get any helpful information in the sites.
While inspecting each possible home, look for cracks on the walls, faulty drainage, suspicious smells, or any other problem worth to be noted. Make a list of all the problems that you note and bring them forward to the home inspector. In case the home has many problems that can cost you extremely, then it is better for you to leave it and look for another house instead of settling for a bad deal. Other issues you need to be keen on are termites, which are a serious problem in Texas.
• Familiarise With Homeowners Association
Neighborhoods in Fort Worth have a homeowner's association. These associations are responsible for marketing, managing, and selling of homes. Ensure you familiarize with their rules and regulations since it is required that each homeowner follows them. Before considering a home, make sure you carefully read the rules documents.
• Make an Offer
Once you get on a property that suits you and you are comfortable with all its features after inspection, place your offer. You can do this through a real estate agent who will assist you in filing the paperwork. Then, you can give the paperwork to the selling agent. Negotiations will start after the seller receives the offer.
While negotiating, you need to ensure that you both agree on the amount. This amount should be sensible. Your emotions and the need for a home should not get the best of you. In other words, think about your cash flow. Always have an upper hand in the negotiations. If you cannot agree on the deal, then it is advisable for you to walk away.
• Get Home Insurance or a Home Warranty
Once you make a purchase, consider getting either a homeowner's insurance policy or warranty. These two things are helpful in repairing any unexpected damages and saving you from spending extra cost. Before signing any of policy documents, be sure to read and understand the offer. Since policies differ, you should hunt a little until you get the one that gives you the best protection.
• Conclusion
Real estate market in Fort Worth, Texas is competitive and therefore, looking for a home is a daunting experience. Homebuyers have increased in the region resulting in a hike in prices. However, with proper preparation, what could have been an exhausting experience could turn into the best purchase of your life. If you need to move quickly, you can visit Super Cash For Houses and we will help you. You do not need to repair, repaint or clean your house because we accept your house as it is.