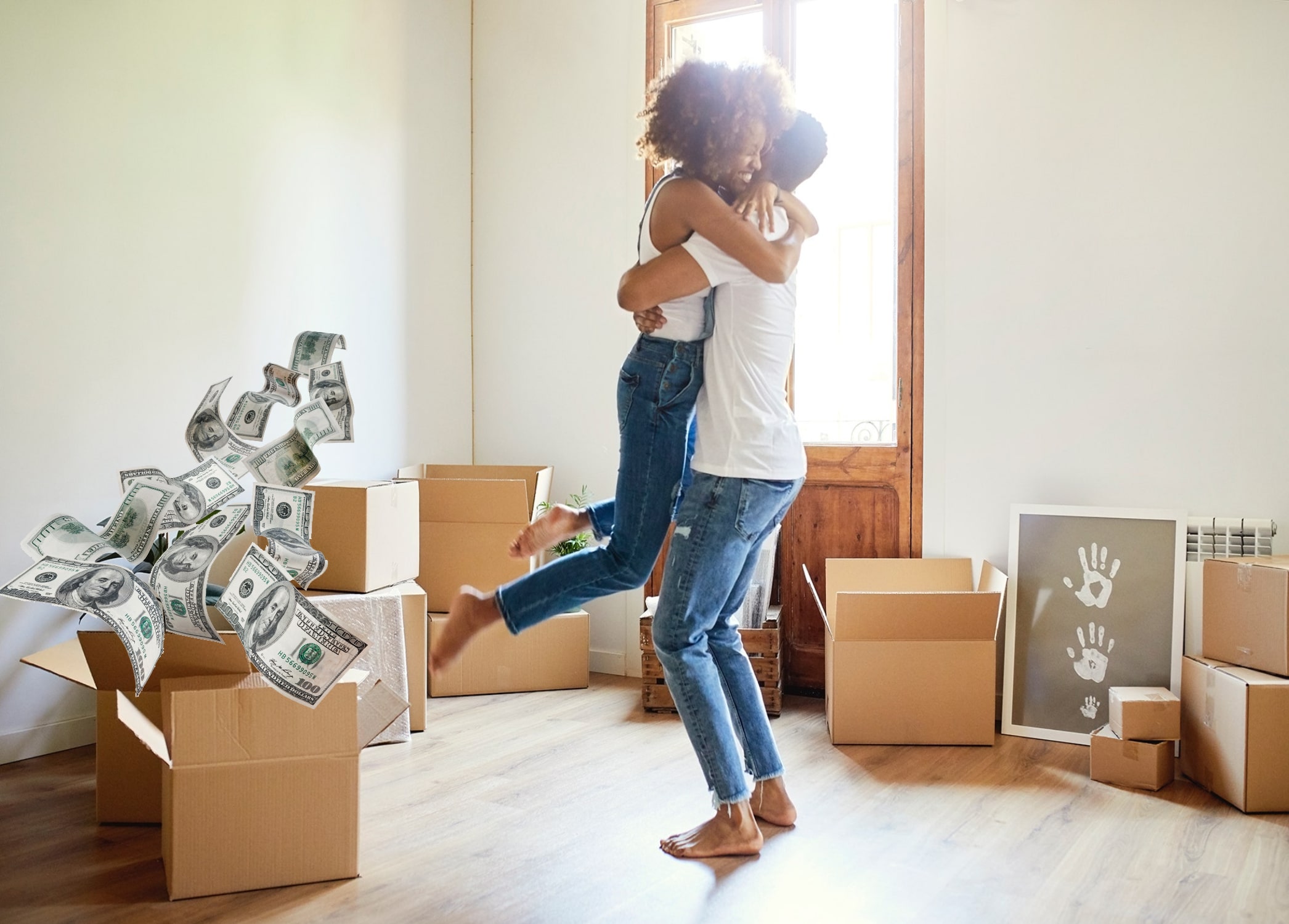 Cash for Houses Dallas
A+ BBB Rated - Home Buyers
Finally Able to Move
"Our house was on the market for over 7 months. Our home was outdated and needed a new roof. We needed to move and got an offer in a day."
Fast & Fair Offer
"Just when we thought we were stuck, we found Super Cash For Houses. Juanita made us a fast and fair offer and we closed in a week. Thank you for all of your help."
We Closed in 5 Days
"My sister and I inherited our grandmas house in Dallas. We both live out of state. We didn't want to mess with listing with an agent. We closed in 5 days!"
We Buy Houses in ANY Condition
Highest CASH Offer Guaranteed
What's the best way to sell your home fast? We Buy Houses and close in 3-7 days! Best of all, we can pay you cash with no fees to you.
Homeowners love the fact that we buy homes in all kinds of situations. So, don't worry about remodeling projects, expensive repairs, or cleaning – We want to solve your real estate problem today!
We are reputable local homebuyers with 50+ years of experience and an A+ BBB (Better Business Bureau) rating. We've bought houses from property owners for a long time.
Get started now with our short property information form and get the cash value of your home. You can end the frustration of your unwanted property today.
GET MY CASH OFFER
Sell Your Garland House Fast
"It was so effortless to sell my house fast in Garland, TX"? This is something we've heard customers say before. We pay cash for houses, close quick, and the biggest cash offer guaranteed. Precisely how right away? For the most part, 3-7 business days is all it takes to close the deal.
---
A+ BBB Rated – Garland House Buyers
Located in Dallas a few miles from Garland, Texas, Super Cash for Houses is a rated A+ by the BBB (Better Business Bureau.) For well over 50 years, we've purchased properties in North Texas.
When you sell your house to Super Cash for Houses, you stay clear of real estate broker charges. We additionally provide a much more guaranteed house purchasing process.
We Purchase the Following

– Apartments.
– Property Investments.
– Single Family Homes.
– Duplexes.
– Condos.
– Townhouses.
– And more
---
Why Super Cash for Houses?
Why sell your house to us? We think there are many reasons, but these three should be all you need.
Save Time – You can possibly prevent the agony and cost of listing your house with a real estate broker or agent. Instead, take our cash offer and speedy closings today.
All Cash, All Day – Don't panic about your house sale falling through. We pay cash and remove that risk from you.
We Purchase Any House for Sale – We purchase all kinds of houses. Whether your house demands remodeling or a full gut job, we would like it.
We like to purchase houses from people who want to sell in a flash. We want to offer you a tactic to sell your property in a flash for cash. You can, in addition, take peace in understanding that there will be no problems.
---
Fast Cash Offers & Closings
Don't stress about the shape of your house. We are going to make you an offer nonetheless.
Absolutely NO Questions Asked Cash Offers
– Available House.
– Tarnished Houses.
– Chapter 7.
– Moving or Transferring.
– Property foreclosure.
– And more
---
Save Time and Money on Remodeling
Sell your house for cash right away in Garland, TX and steer clear of improvements or house remodeling. We will take charge of everything.
Standard House Dilemmas
– Bathroom Problem.
– Kitchen Requires Maintenance
– Water Catastrophe.
– Appliances not working.
– Pricey House Appliances.
– Cockroaches or Bug.
– Troubles with the Structure.
– and More …
---
Are Problems Keeping You From Selling?
We don't care why you want to sell your house in Garland, Texas. We just want to buy it. Here are some common reasons we buy houses.
Would you rather have cash rather of your acquired house?
Are you behind in payments and have to stop a foreclosure?
Wish to stop stressing if your uninhabited house will be gotten into?
Are you moving and do not desire 2 house payments?
Do you wish to sell a house that you still own with your ex?
Was your real estate broker or agent unable to sell your house?
Are pricey repair works keeping you from selling?
Due to the fact that we assist house owners who are dealing with these types of difficult issues, stop stressing. And it does not matter to us whether you reside in it, you're leasing it out, or it's uninhabited. We will listen to you when you call us. We comprehend that every person's scenarios are various.
That's OKAY. We will deal with you through whatever circumstance you are handling. We 'd like to provide you a reasonable cash deal for it if you have a home that you require to sell. After that, you can pick the closing date that works for you. Think of next week going out of closing with money in your pocket. That will be a terrific sensation.
---
Garland Home Buyers & Investors
We are Garland house investors the buy and sell land, houses, and buildings. We have a group to fix all problems. We will then lease our or sell the house.
What are you waiting? We will pay cash for houses in Garland, TX Today! Call us or fill out the form here online.
If you want to sell your Garland house … we are Garland, Texas house buyers who are prepared and waiting to provide you a reasonable cash deal.
Stop your disappointment with your undesirable home. Offer us the opportunity to buy your Texas house now, despite its condition. Please simply call back if our phone is hectic (due to the fact that we talk to home sellers all day).
---
---
Top Garland, TX Neighborhoods
---
More About Garland, TX
---
Garland, TX Market Analysis
Garland is a reasonably big city situated in the state of Texas. With a population of 236,897 individuals and 45 constituent areas, Garland is the 12th biggest neighborhood in Texas.
Garland is neither white-collar nor mainly blue-collar, rather having a combined labor force of both blue-collar and white-collar tasks. In general, Garland is a city of sales and workplace employees, provider, and specialists. There are particularly plenty of individuals residing in Garland who operate in a workplace and administrative assistance (14.81%), sales tasks (10.56%), and food service (6.65%). Garland has more individuals living here who work in computer systems and mathematics than 95% of the locations in the United States.
The people of Garland are a little much better informed than the nationwide average of 21.84% for all towns and cities, with 21.40% of grownups in Garland having a bachelor's degree or postgraduate degree. The per capita earnings in Garland in 2010 was $21,465, which is middle-income relative to Texas and lower middle earnings relative to the remainder of the United States. This relates to yearly earnings of $85,860 for a household of 4. Garland consists of both bad and extremely rich individuals.
Garland is an incredibly ethnically-diverse city. Individuals who call Garland home explain themselves as coming from a range of ethnic and racial groups. Individuals of Latino or Hispanic origin are the most widespread group in Garland, representing 41.09% of the city's homeowners (individuals of Hispanic or Latino origin can be of any race). The best variety of Garland homeowners reports their race to be White, followed by African-American or black. Crucial origins of individuals in Garland consist of Irish, English, Italian, and French.
In addition, Garland has a lot of individuals living here who were born outside the United States (27.18%). The most typical language spoken in Garland is English. Other crucial languages that are spoken here consist of Vietnamese and Spanish.