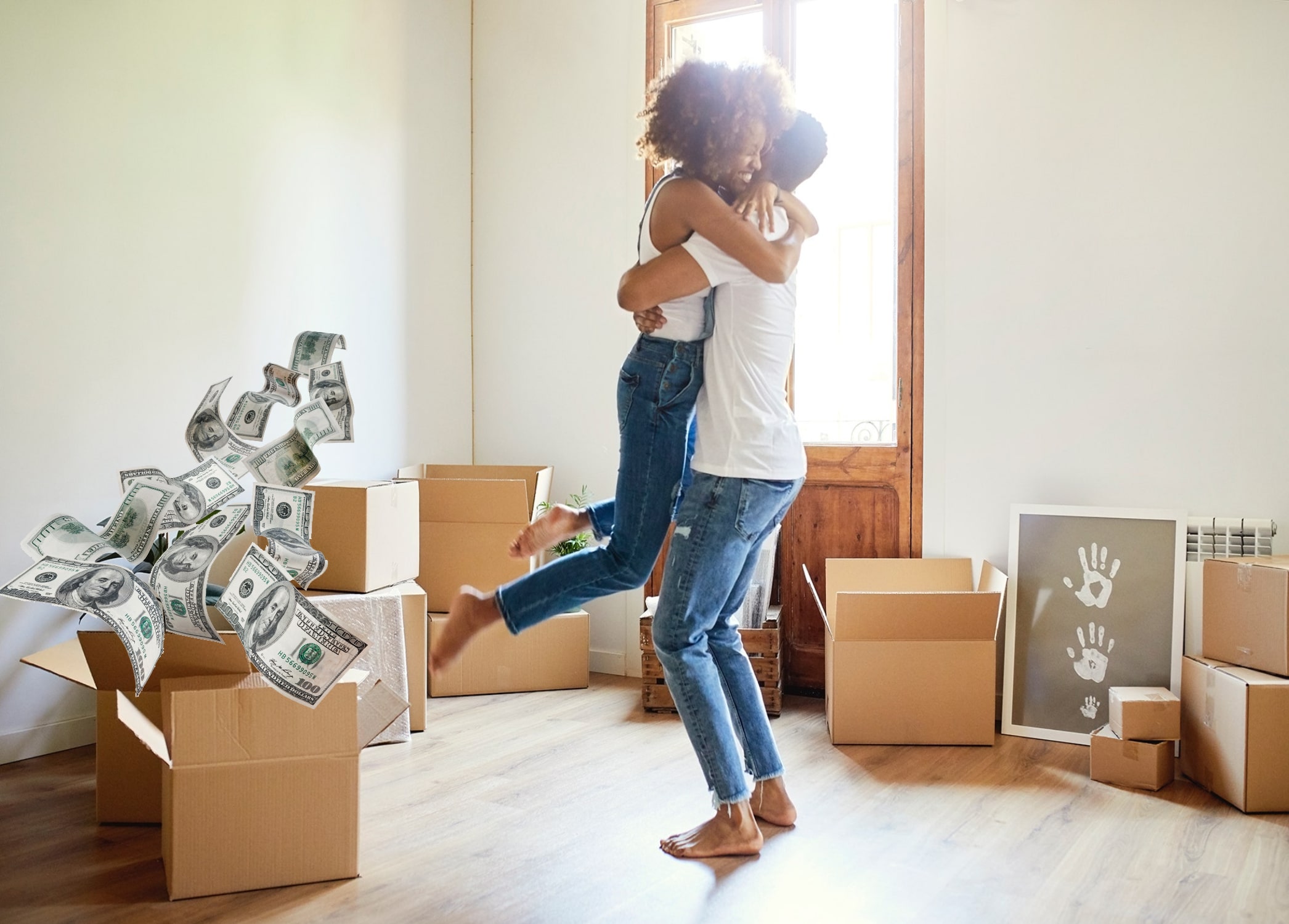 We Buy Houses
Get a CASH Offer Online
Finally Able to Move
"Our house was on the market for over 7 months. Our home was outdated and needed a new roof. We needed to move and got an offer in a day."
Fast & Fair Offer
"Just when we thought we were stuck, we found Super Cash For Houses. Juanita made us a fast and fair offer and we closed in a week. Thank you for all of your help."
We Closed in 5 Days
"My sister and I inherited our grandmas house in Dallas. We both live out of state. We didn't want to mess with listing with an agent. We closed in 5 days!"
We Buy Houses in ANY Condition
Highest CASH Offer Guaranteed
What's the best way to sell your home fast? We Buy Houses and close in 3-7 days! Best of all, we can pay you cash with no fees to you.
Homeowners love the fact that we buy homes in all kinds of situations. So, don't worry about remodeling projects, expensive repairs, or cleaning – We want to solve your real estate problem today!
We are reputable local homebuyers with 50+ years of experience and an A+ BBB (Better Business Bureau) rating. We've bought houses from property owners for a long time.
Get started now with our short property information form and get the cash value of your home. You can end the frustration of your unwanted property today.
GET MY CASH OFFER
Sell Your House Fast in Allen, TX
Wish to sell your house fast in Allen, Texas? While many of clients are faced with troubling financial times, due to which, they want to get some fast cash that might not always be the case. If you're inheriting a home, you can't afford or don't wish to live in, contact us now.
---
Cash for Houses in Allen, TX
We pay cash for houses in Allen, TX, by offering the money up front. Homeowner fees, insurance, and maintenance costs quickly add up, and if there is inheritance involved, the probate can take more than six months. Once the probate process has finally been achieved, you must either live in the house or sell it off, if a mortgage is being assumed. Even if the property doesn't have a mortgage attached, it must be maintained. We provide an easy way out of this hassle – just show us your home and we will come up with an offer!
We don't want to list your home, WE BUY properties AS IS, meaning no contingencies and you don't pay any commission or Realtor's 6% fees. We are not Real Estate Agents or Brokers. We are local cash buyers. We pay ALL of the closing costs. All offers are done in confidentiality. We help homeowners get rid of burdensome properties fast. We are problem solvers, tell us your situation and we'll provide you with options. Our focus is for you to take back control over your situation. By knowing all of the options available to you, we can help you make sense of all this confusion and present you with your options that can get your life back to normal.
We help homeowners get rid of burdensome properties fast. We are problem solvers, tell us your situation and we'll provide you with options. Our focus is for you to take back control over your situation. By knowing all of the options available to you, we can help you make sense of all this confusion and present you with your options that can get your life back to normal.
If you want to sell FAST, without hassle, without obligation and get an honest/fair offer, Call Us Today. 214) 908-1164
---
How to Sell My Allen, TX House Without a Realtor
Having to clean up the house to show your home is time-consuming and puts a lot of stress on you and your family. You could have a showing at any given time and you'll end up running around frantically cleaning up after your kids, your dogs, getting the dishes out of the sink, vacuuming, organizing…in other words, making it look "perfect" to try to get your house sold. Who has time and energy for that?
If you go with an agent…You will be signing a contract that binds you to that agent for 6 months. This can tie your home up. What if you find a buyer yourself? What if the buyer pulls our from the deal at the last second? What if their bank loan falls through? The real estate agent will give you piles of paperwork to sign, shuffling the paperwork back and forth from the buyer to the agent and then to you….and back. It can all add stress, months to the process.
Real Estate Agent fees on $200k Home Sale:
6% sales commission on the sale of your home = $12,000 coming out of your pocket!
Closing costs which can amount to as much as 2% of the selling price = $4,000 out of your pocket! Plus home warranty costs for buyer = $500! Plus title insurance = $2000!
Anyone using a mortgage lender to buy your house will require an appraisal and a home inspection before closing = $600 out of your pocket! You will be hoping the appraised value matches the agreed selling price so that the lender will approve the loan.
Repair requests from your buyers who will be presented with a list of problems with your property found by the home inspector.
Grand Total = $19,100 + Repairs to sell the $200,000 house
+ all the junk fees at the title office, you're looking at approximately $20,000!
Are There Fees Or Hidden Costs?
* * * THE COST FOR US TO BUY YOUR HOUSE? NOTHING! * * *
We'll buy your house and make it simple for you. You won't have to deal with home inspectors, appraisers, banks, realtors and endless showings.
NO Risk
NO Obligation
NO Hassle
NO High-Pressure Selling Tactics
NO Fees, Commission, and Closing Cost
Simply send me some info on your house and within 24 hours I'll make you a fair offer and can close quickly. Call me at (214)908-1164 if you want to chat or have questions or you can submit your info on our website and we'll get back to you quickly.
---
We Buy Houses in Allen, Texas
People often need the cash in their house fast so they can deal with whatever real estate dilemma they are presently facing. While paying cash for houses in Allen, Texas, our negotiation process doesn't begin or end with a signed contract – it is as seamless as it can be. We buy houses "as is", which means whatever condition they are in, is acceptable to us – our objective is to close fast and usually as quickly as 7-10 days.
Thus, we assist sellers to get rid of a burdensome property without the hassle of having to list it with a broker and wait months and month for a sale. So, if you are looking to sell your home fast in Allen, Texas, you can contact us at (214) 908-1164 – we are happy to help you!
We work hard to meet the individual needs of each of our clients as quickly as possible, and finding a solution that works for you is what we do best!
Here's How To Get Your Offer:
1. Tell us a few things about your property on the form below.
2. We will get to work doing extensive research as soon as you hit the submit button.
3. We will then present you with a fair offer based on the current market value of your house.
4. Once our offer is accepted, we can close when it's convenient for you and get you 100% cash. No need to wait for a bank to fund the purchase. No dealing with Realtors with offers that may fall through.
We pay fast cash for your Allen TX home! No need for real estate agents and their fees and the Realtor parade of continuous showings at all hours of the day.
We at Super Cash for Houses work differently. We will provide you a fair all-cash offer on your house within 24 hours of submitting the short property info form below and can close when you want to close. If the house is in questionable shape and you don't want to (or can't) fix it up… NO problem, we'll deal with it for you. If you need to get something done quickly, we can close in as little as 3-7 days because we buy houses with cash and don't rely on traditional bank financing.
---
Popular Allen, TX Neighborhoods
---
More Info About Allen, Texas
---
Living in Allen, TX
Allen is a bigger medium-sized city situated in the state of Texas. With a population of 98,143 individuals and 10 constituent areas, Allen is the 39th biggest neighborhood in Texas. Allen has actually seen a substantial quantity of more recent real estate development recently. Frequently, brand-new home building and construction is the outcome of brand-new locals relocating who are middle class or wealthier, drawn in by tasks, a healthy local economy, or other features as they leave close by or far locations for greener pastures. This appears to be the case in Allen, where the average home earnings are $103,051.00.
Allen home rates are not just amongst the most costly in Texas, however, Allen real estate likewise regularly ranks amongst the most costly in America. Allen is an extremely white-collar city, with completely 89.61% of the labor force used in white-collar tasks, well above the nationwide average. In general, Allen is a city of sales, supervisors, and specialists and workplace employees. There are a lot of individuals residing in Allen who operate in management professions (17.70%), sales tasks (13.67%), and workplace and administrative assistance (11.29%).
Of interest is that Allen has more individuals living here who work in computer systems and mathematics than 95% of the locations in the United States. Telecommuters are a reasonably big portion of the labor force: 7.86% of individuals work from home. While this number might appear small general, as a portion of the overall labor force it is high relative to the country. These employees are typically telecommuters who operate in knowledge-based, white-collar occupations. Silicon Valley has big numbers of individuals who telecommute. Other at-home employees might be self-employed individuals who run small services from their homes.
Allen is a really great location for households to think about due to the fact that of lots of things. With an excellent mix of great schools, low criminal offense, college-educated next-door neighbors who have the tendency to support education since of their own experiences, and a high rate of own a home in primarily single-family homes, Allen truly has a few of the functions that households try to find when selecting a great neighborhood to raise kids. Is Allen ideal? Obviously not, and if you like mad nightlife, it will be far from your cup of tea. In general, this is a strong neighborhood, with lots of things to advise it as a family-friendly location to live.
Do you have a 4-year college degree or academic degree? You might feel right at home in Allen if so. 53.01% of grownups here have a 4-year degree or academic degree, whereas the nationwide average for all towns and cities is simply 21.84%. The per capita earnings in Allen in 2010 was $40,714, which is rich relative to Texas and the country. This corresponds to yearly earnings of $162,856 for a family of 4.
Allen is an incredibly ethnically-diverse city. Individuals who call Allen home explain themselves as coming from a range of ethnic and racial groups. The best variety of Allen locals report their race to be White, followed by Asian. Allen likewise has a significant Hispanic population (individuals of Hispanic origin can be of any race). Individuals of Latino or Hispanic origin represent 11.06% of the city's locals. Essential origins of individuals in Allen consist of Irish, English, Italian, and Scottish.
Allen likewise has a high portion of its population that was born in another nation: 18.11%. The most typical language spoken in Allen is English. Other essential languages are spoken here consist of Chinese and Spanish.
---