Nothing can be as challenging as selling a house really quick, especially when in need of immediate cash. A lot of people in Dallas and its neighborhoods want to sell their property, whether it is an apartment, a residential house or land, the fact is a majority of them end up making regrettable deals. Luckily, Super Cash For Houses steps in to save the situation. This home buying company pays cash for houses within 70 miles of Dallas, TX. For Dallas property owners who want to sell house for cash dallas, they can call the best local Dallas home buyer. Generally, this fast cash home buyer makes the entire home selling process short, simple and fast.
Who is the fast cash home buyer in Dallas?
Super Cash For Houses buys houses, condos, duplexes, townhomes, apartments, and multi-unit dwellings for cash, regardless of their condition. Property owners don't have to worry about property renovation projects, cleaning, or repair work. The company pays 100% cash and close quickly for all kinds of Dallas, TX and Fort Worth, TX real estate.
Super Cash For Houses has been in the home buying industry for more than 50 years and still continue until now. Therefore, they have enough experience and reputation around Dallas, and Forth Worth, Texas.
Some of the most promising Dallas and Forth Worth real estate markets include: Plano, Frisco, Grapevine, Allen, McKinney, Southlake, Carrollton, Denton, Lewisville, and Arlington.
Super Cash For Houses buys houses fast in all Dallas, Texas neighborhoods.
The following are some of the most popular Dallas neighborhoods where this company operates: Bishop Arts District, Dallas Design District, Deep Ellum, Downtown, Fair Park, Greenville Avenue, Lower Greenville, Highland Park, Knox-Henderson, Las Colinas, Lakewood, North Dallas, Northwest Dallas, Oak Cliff, Oak Lawn, Preston Hollow and many more.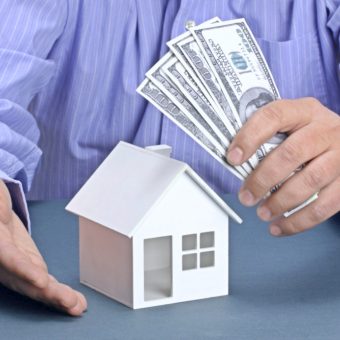 Advantages of taking the fast cash home buyers
There are many reasons why property owners need the fast cash home buyers when selling their houses:
(i) Fast process
Unlike selling property in the open market which may take ages especially when one needs immediate cash, selling the property to a fast cash home buyer takes as little as 10 days. Super Cash For Houses applies a sympathetic approach to a property owner 's requirement and pushes the house sale quickly.
(ii) Convenience
Super Cash For Houses is a well-rounded company in the process of buying houses. They are qualified to close a sale as fast as possible. They save sellers the stress of having to undergo an unnecessarily extensive process by bypassing some of the most common headaches related to the sale of a house.
(iii) Assured close
When dealing with a fast cash home buyer, there are more chances of the sale going through. There are fewer chances of problems arising during the transaction. Once an interest has been communicated, the deal is as good as done. A purchase is made on a cash payment basis, and there is no chain.
There are many reasons why Dallas homeowners may want to sell their real estate fast. Some of them include:
#Relocation
This can be prompted by a job transfer, age, health conditions, structural issues, or emigration.
#Avoid repossession
Dallas, TX homeowners who are unable to pay off their mortgage, may want to sell their house to avoid repossession.
#As a result of a recession in the real estate market, the value of houses may begin to reduce prompting many people to sell off their property before the market deteriorates further.
#Selling due to divorce or a breakup.
#Disposing inherited property
#Unpleasant neighborhoods
#Financial problems such as bankruptcy.
Why Choose Super Cash For Houses?
The following are some of the benefits real estate investors get by selling their Dallas home to Super Cash For Houses.
1. Offers the best deals on Houses
Being home investors based in Dallas, they know the Dallas and Forth Worth real estate market inside out . The home buyer utilizes that knowledge to offer homeowners the best fast cash offers for the property.
2. Say Goodbye to endless house showings
Unlike unprofessional cash for houses in Dallas, Super Cash For Houses limits the number of visits to one's property which may interfere with their privacy. They will buy property quickly helping homeowners to do away with endless house showings and advertising.
3. Do away with home repairs
A majority of homeowners who want to sell their homes fast in Dallas end up spending colossal sums of money renovating their home so as to increase its aesthetic appeal. The good thing about Super Cash for Houses is that they buy the house "as-it-is." A homeowner doesn't have to worry about making repairs or landscaping. Therefore, Super Cash For Houses helps Dallas homeowners who want to sell their houses fast to save time and money that would have been used to decorate, clean and renovate the property. Moreover, they give the property owner the much needed peace of mind by eliminating buyer mortgage contingency.
4. Quick sale
Super Cash For Houses is a leading company that does not rely on things like home inspections, approvals or appraised values. They can close much quicker than the conservative retail home buyers. They bypass all the cumbersome formalities so that they expedite the cash transaction. And the best thing they will pay the cash instantly, hence eliminating long waiting on a lender approval. It typically cuts the time to close down to as little as 7 to 10 days.
5. Vast experience in the industry
With approximately 50 years in the home buying business, Super Cash For Houses has qualified and committed staff. The professionals are adept at buying homes hence they understand all the possible issues that are likely to arise throughout the transaction process. Their staff is always committed to solve any problems that may arise to guarantee a smooth transaction.
6. Professional advice
Super Cash For Houses helps Dallas homeowners who face property issues. The professionals offer helpful advice to homeowners in various stressful situations, and their vast experience enables them to resolve the situation to everyone's benefit. Be it bankruptcy, divorce, or foreclosure, they have the expertise to navigate a solution to these issues quickly.
Calling Super Cash For Houses can be a good option for Dallas and Forth Worth property owners who want to sell their property quickly. There are no hassles involved in selling a house using the fast cash home buyer. All one needs is to give the professionals a call or fill their online form, and they will buy the property for cash.