The housing market in Dallas and Fort Worth (DFW) are hot right now even with some analysts predicting that the ability for buyers to afford houses has been eroded by inflation. As a recommended company, we buy houses in DFW and we buy them in hard cash.
DFW are currently the two top housing in the US based on a research done by Ten-X Research looking at the current and projected real estate fundamentals. This was also based on how hot the single-family house market is in the area. The report showed that economic fundamentals in these two cities are very strong. It's putting them ahead in recovering from the bust cycle the rest of the housing market in the country has been going through. There are only lower than two other cities – Nashville and Orlando.
Significant market progress in these two cities
A 2016 report by the Texas Association of Realtors also showed that buyers were snapping up land and house in Northeast of the state. Data from the Real Estate Center of Texas showed that there was a 21 percent jump in small land purchases in the region last year, compared to 2015. That is in conformity with the general trend witnessed in recent years where there have been increasing transplants to the DFW area – about 150,000 in the last two years – as house construction get expensive elsewhere and affordable homes thin out. It is estimated that over 25,000 new apartments will enter the Dallas-Fort Worth axis by the close of this year, making it the second hottest apartments market after New York City.
Generally, apartment construction in the US has hit a 20 year high with a further 21 percent rise expected in 2017. Housing prices are also at a 43 percent high above their pre-recession peak. In Dallas, home prices increased by over nine percent, with a 3.6 percent annual growth in home sales. While in Forth Worth prices jumped almost 12 percent in the second quarter of this year, with home sales growth climbing 3.4 percent. The two metros are however still very affordable compared to other cities and metros in the US, mainly because of their strong demographics and economic prospects that are giving a shine on the single family housing market. Concerns still linger though. While wages have stagnated in the DFW are, inflation seems to have picked up causing some analysts to predict a slowdown in housing uptake.
We buy houses in DFW
The Texas Workforce Commission has indicated that wages in these two areas have only risen moderately over the last decade. From an average of $23.98 per hour to $26.96 per hour or just 11 percent. This has been mainly attributed to low oil prices that have sucked billions of dollars out of the worker pockets. Comparing this with the rise in house prices, which increased 39.7 percent over the same period shows why there is this concern among some market players.
However, it doesn't mean you cannot sell your house. With Super cash for houses, your property will be attracting top dollar in less than seven days. With our service, you do not have to dread foreclosure even if you are behind because we buy houses in DFW at all conditions and we get you the best price too. Selling you home now in DFW will also attract an opportunity to qualify for up to $250,000 tax-free capital gains as long as you have lived in the house for more than two years. That is not all. If you co-own another house with someone else and you sell in now you can collect up to $500,000 in tax-free capital gains.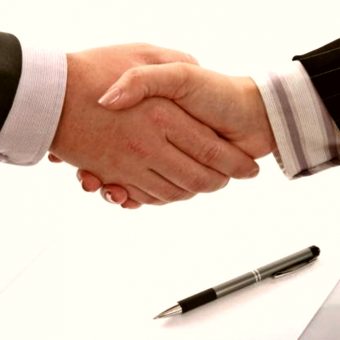 While buying houses in DFW and its suburb continue to look like a challenge to some, we have found a 'cheat-code', making the selling and buying process effortless for thousands of home owners here. We streamline the whole process for buyers and improve their home buying experience without cutting corners like house flippers. And also have an open buy-back policy within the first 30 days.
We help housing market in DFW
A company like us that have helped North Texas housing market to manage to move some of the high-end houses this year. Data shows that sales of pre-owned houses in the DFW area increased 5 percent in the first six-months of 2017, setting up the year as one of the best in the record for residential sellers. This does not mean we do not do smaller owner occupied houses. We get good prices for those too. Gentrification by the local authority in DFW has made smaller outlier properties quite attractive for, not proud to say, house flippers some from even as far as New York.
This has been good for house owners who can let their houses off  now to their tenants at rather market friendly houses without repairs. The similarity between this year and last year are stack and houses on both ends of the spectrum are getting as much interest is before, especially the lower end of the housing market.
While interest rates have also risen this year, it is nothing to scare buyers who are willing to make purchases even with a thinning supply in DFW. Houses in the price range of $250,000 to $750,000 are moving very fast with multiple serious offers being witnessed by dealers. Do not matter if you are upsizing or downsizing, making the decision sooner will be the best move right now.
Conclusion
The strength of the DFW economy also comes in handy and has helped boost the selling price for most home owners this year, giving them better value compared to other sellers elsewhere. With Dallas Fort Worth continuing to do better than over 11 largest metros in the country the jump in home trade is a good sign for all dweller and also newcomers into the area. It presents a great opportunity for those who have been waiting for the right time to exit or upgrade their homes. It is no wonder real estate firms are among the fastest growing companies in Texas and most of them are from the DFW area. With over $6.8 billion worth of project forecasted to enter the Dallas market this year.