Super cash for houses is a home buyer company situated in Texas. We buy houses for cash in Dallas. Our main interest or focus is purchasing houses specifically from Dallas residents and reselling them on their behalf. We always buy houses at fair prices and to add to that our mode of operation is quite enticing in that, people wanting to sell their houses don't have to think about other incurring overheads like repairing and repainting the houses or cleaning it. Super cash for houses helps relieve the stress from you. What we do is buy houses from any potential seller in any condition and do all there needs to be done ourselves.
There are many reasons why people may choose to sell their houses one could be they are planning on relocating to other towns or moving to another house. Other people inherit properties in places they don't want and opt to sell them. Another reason could be divorce where the couple has to sell their house and split the cash or probably you lost your job and want to make some capital to start an entrepreneurship for yourself. Whatever the reason bottom line is people want fast and safe exchanges for properties they may wish to sell.
For one to sell a property is required you to put it up for sale and market it. The process doesn't end there. Interested buyers will drain your effort and time trying to negotiate your price. They all want to buy the property at a lower price. It takes a lot of time and some deals take even months before they close. In most cases, sellers don't sell their properties at the price they intended or planned to sell it at, simply because the buyer could not offer a higher bid. Again getting the paper work that is involved in selling a property is a hectic and lengthy process.
Inspection is a must
Super cash for houses buys houses for cash and our conditions and payments are fair for everyone. The company inspects the property to determine its location of the property and be able to tell whether it's in a prime place or not. Inspection is also done to determine the extent of damage and repair needed and also they determine the condition of the home. These aspects are looked into to help determine the cost of the house and agree with the sellers how much the hose will cost.
There is always a question asked by many people if super cash for the house is real and honest. The answer is yes but obviously, this answer is not satisfactory for most people. So, the best thing to do is to try us. Get to interact with the company and all your doubts will be cleared.
How super cash for houses operates
Potential sellers should first visit the company's website and see what they do for decades. This is necessary because the seller has to give some brief information about themselves and the house they intend on selling before the company goes to physically check the house. On the website, there are fields that one is required to fill like their phone number, address or email that the company could use to reach them.
The next step is organizing when to meet with the company official to discuss details. Payment comes in next, after the inspection and there is an agreement between the seller and the company on the cost and any other terms the next thing the company does is strike a fair offer.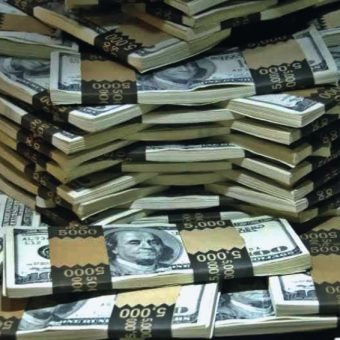 After a deal is made about the purchase of the house the next thing the company does is finish your real estate purchase contract. And also respond or address any inquiries that you could have. This ensures that every party is satisfied with the deal and everything is made clear and transparent. The seller is given a copy of the contract as their own evidence for future use in case something arises and there needs to be proof.
No pending payments
The company is fast and mainly finishes deals in ten days or less. Afterward, the house becomes the property of the company and any expenses that may arise are handled by the company. The beauty of our operation is that there are no delayed payments. The company can make payments by cash which it's agreeable that direct cash payments are the easiest and shortest transaction that does not involve bringing in other parties.
Benefits of working with super cash for houses
The company's mode of payment for the houses people sell is very convenient in that is if you agree to receive payment for your house in cash, there will be no further incurring expenses like being forced to have an agent in your payroll for listing your house. You are totally assured of the full enjoyment of the profits with no extra charges coming from your pockets.
The other benefit that is so captivating to house sellers is that they don't have to think about hiring people to repaint, refurbish or remodel the house. in fact, they don't even have to clean the house so as to sell it. Super cash for houses buys houses in any condition they are in.
Super cash for houses understands the stress that is experienced by hose sellers in their bid to ensure they sell houses and make a fair return out of it. Most people are forced to incur more expenses than in trying to renovate their houses, clean them up and other tiresome activities all in the bid to attract prospective buyers. After all this, they still end up making very little or even no profit at all. Super cash for houses makes it simple for home sellers, by relieving them of the anxiety that comes with selling a house, the commitment needed and the overhead charges that make it impossible to make a clean profit.
Find us now!
If you are not fully certain if your house meets the payment criteria the best thing to do is contact super cash for houses. Allow us to give you the information you may need and clear your doubts. There is no other way to find out if super cash for the house is genuine unless you give us a chance and work with us. It's a guarantee that choosing to work with super cash for houses you will get satisfactory results and enjoy a lot of burden being taken from you. So anyone wanting to sell a house the perfect place to look at the super cash for houses company.